Reliable Information At My Fingertips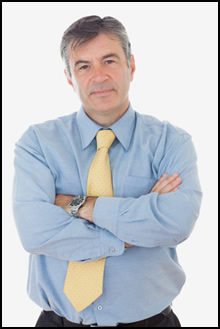 Before ...
"Before we implemented SAP Business One I felt I couldn't really rely on the figures I was getting. Any requests for unusual information were taking forever for the staff to compile ... during which time they weren't able to stay on top of their normal workload. Normally the information they managed to put together was more of an informed guess than hard evidence. I felt I had to guess at the information, rather than being confident that I really understood what was going on. As the business was growing I knew that we couldn't carry on the way we were ..."
... And After
"Now I can access a broad range of information directly from my own dashboard. I have some KPI figures as a top level overview of our situation, and I can drill into the underlying data from there. I can also work with that data to look at comparisons and change the way I view it.
"Because I know that the system is fully integrated I know that all of the information is joined up and there are no disconnects between the warehouse and accounts for example.
"If I ever need to look into anything, for example if a customer calls me, I can access all of the information we have. It's not just financial data, I can see the situation with the service department, production and warehousing. Because I now have access to information I don't have to stop the staff doing their work to get that information for me.
"I am seeing the benefits of having a single joined up system and now it feels like we're growing up and ready for more growth in the future.
"I still have my 'gut feel' for how things are going, but now I have the tools to quickly confirm or challenge that feeling based on information that I now have."