Great Service Builds Customer Loyalty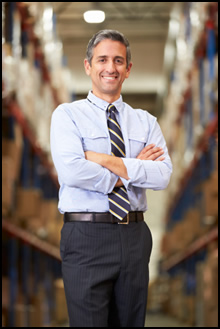 Before ...
"Happy customers are loyal customers. For years I struggled with keeping customers satisfied with service delivery because it was difficult to coordinate the various elements involved with delivering good service. I had unreliable or non-existent parts availabilty information, I had little or no visibility of customers' accounts and service contracts and scheduling maintenance visits was a nightmare. When customers were dissatisfied we had no way of tracking complaints and therefore there was no proper way of ensuring continual improvement."
... And After
"Since the implementation of SAP Business One I now have full access to all aspects of service delivery. I have full control over service and maintenance visits.
"The Service module gives me full access to contract information so I can easily determine what a customer has and is entitled to. I can also rely on the engineers to turn up with the correct knowledge and maintenance kits to carry out the job.
"Now I can see parts availability I can give assurance to customers before the engineer arrives. I also have access to a customer's credit position which is great when dealing with their service issues. We also have an accurate system for recording and tracking customer complaints and can use this information for continual improvement.
"One of our new customers recently told me that one of the reasons she had switched to us was that her previous maintenance contractor often didn't turn up and when they did would leave mid-job to pick up parts, leaving them without working coffee machines. With our new systems in place I can be confident that customers like this will continue to receive a high level of service and remain loyal customers for many years to come."