Going Places by Going Mobile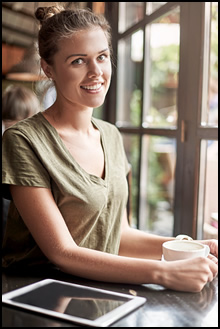 Before ...
"Managing my sales pipeline, organising activities to suspects, prospects and opportunities was very hard to do. It was challenging to find out where my next sale was coming from, since information was split between different places, mostly I relied on what I had written in my notebook! I also had to rely on Sid in accounts to give me information about my customers, especially their sales histories. I had no access to customer records or product availability when in meetings, I could only find things out when I was back in the office."
... And After
"I don't know how I managed before! I can do so much more, and I'm achieving more with my customers and prospects. It's possible to get a list of all of my prospects, opportunities and customers quickly and easily. I can access customer histories too, without asking the accounts department for information.
"Best of all is that I know exactly where my next sale is coming from, and when. Now I'm able to manage my sales pipeline properly, and I have accurate forecasts on my sales activity. I can quickly find out the status of every lead, opportunity, and also contact, so that I can easily keep on top of all of my activities.
"The great thing for me is the mobile app that gives me access to information that I need wherever I am. I can be working from anywhere, and still update customer records while on the move! I can create Sales Orders while at my customer's site, and find out the availability of items while with the customer.
"Because the system also integrates with Outlook I really do have everything in one place at last. I don't have to rely on my notebook anymore!"