Delivering Sales Growth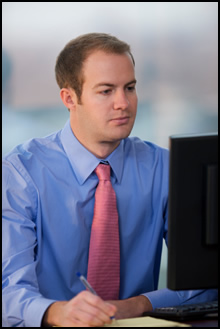 Before ...
"I was spending too much time acquiring and managing information in order to manually compile sales reports. This prevented me from actively managing my sales team and helping them to achieve their targets. I also had to ask the Finance team for the latest figures on actual product sales and customer history reports. Everything seemed to take so long.
"I was very frustrated because I felt that I was too far away from my team to spend enough time with them to help them achieve our targets."
... And After
"I am amazed how much I have been able to improve my sales team's performance. I can help them close more sales and manage more opportunities than before. As a result we have closed 12% more sales in Q1 this year than in previous years.
"I have the information that tells me about my team's activities that enables me to monitor a customer sale from beginning to end. My dashboard provides me with my "sales snapshot" which displays graphs, lists and reminders. I can see exactly where we are against targets for individuals and the team as a whole."
"I can also quickly discover which products our customers have bought, and when they last bought it. It's very useful to help manage customer relationships. And because I can get information wherever I am, I am always on top of my people and customers."
"The important aspect of the system is that it helps me to know with which person in my team I need to coach more often to help them achieve their sales target. I have much more time to spend with my team to help our business grow."