Hassle Free And Powerful IT Operations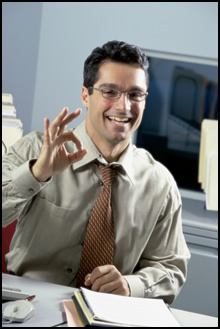 Before ...
"As IT Manager I was held responsible for the performance of everything from a user's PC, tablet or smartphone to the applications running on these devices. Often these issues are out of my control because I can't dictate how a vendor's software works. At Cafeteria Coffee I found that users across all our departments found a lot of the software slow and clunky, particularly when trying to generate reports. When looking for a solution I wanted something that could generate reprots quickly and easily. And we needed it at a keen price"
... And After
"Ambition Enterprise with SAP Business One ticked all my boxes as an application. It runs on SAP's HANA database which is the fastest I have come across. The speed comes in part from the fact that the database runs in memory. Of course this then means infrastructure with masses of RAM — and that doesn't come cheap.
"Because Ambition Enterprise is hosted by Online50 we don't need to buy and — more importantly for me — I don't need to manage the infrastructure. The servers running the database have more than enough memory and certainly more than we could have afforded. I don't even have to worry about daily backups and for someone who is scrupulous about security I can be assured that our data is stored in the UK and is managed by a company that is ISO27001 accredited.
"The HANA database allows us to produce reports in a fraction of the time we used to which is great. The functionality of the application goes way beyond our previous software and I'm confident we can integrate other programs if we need to. We've stopped using some clunky old Access systems that we had relied on, and we now have access from mobiles and tablets."