Purchasing Peace Of Mind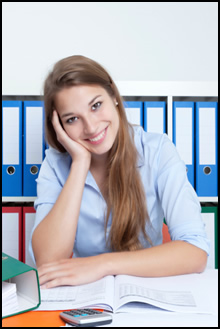 Before ...
"I was always going through the building every day to chase down invoices that had not been signed off, then tracking these on a spreadsheet of my own, just to make sure they didn't go missing.
"This always meant that suppliers would be looking for invoices that weren't on the system, but on my huge accruals spreadsheet. Coding all the various invoices as they came back from each department meant that our accruals were never fully accurate anyway."
... And After
"Now everything is entered straight into the system and all the paperwork's with me. Approvals run in the system and that means I know which invoices are approved to be paid. Anything bought without approval against a budget I get to send straight back to a manager!
"The supplier reconciliations make a lot more sense, and with the internal reconciliations on suppliers and ledger accounts saved as I go I never have to go back and find out where I got to last month. The accruals are automatically generated based on the issued PO's, so I don't have a spreadsheet full of coding to do each month.
"With all stock deliveries marked into the system, the amount of maching and paperwork I have to deal with is hugely less. Instead of spending my time surrounded by various piles of paper, and matching them through our different records from each department, all entries are joined together by the system when they are first entered.
"Now I'm getting to do more than just the accruals and prepayments, and I'm helping to put together the board reports and management accounts, this is all because we get more time focussing on our core work."