Reduced Downtime And Increased Quality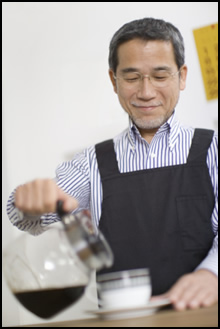 Before ...
"I used to plan weekly production on a whiteboard which was a complicated and time consuming task. I was trying to match production schedules with machine capacity manually. As a result, I often repeated production of the same coffee blend in a lower capacity in the same week, because I could not easily work out the production schedule. Our blending and roasting machines were over used and we had little time for machine maintenance. Sometimes we produced poor quality blends due to difficulty with batch details on beans. We had a lot of room for improvement."
... And After
"Planning the production is so much easier now. I can compare projected sales for the next month with available stock and generate smarter production plans. I can track the use of every machine with a dedicated report and balance the work load to allow for regular maintenance. This has reduced our machine downtime by 35%! The consistency of our blends is better than ever, and when problems arise I can quickly solve them by following the batch information of the beans.>
"We spend less time exchanging information with other parts of the business. We don't need to report to Finance with production costs, ask Sales about potential product demand or the Warehouse Manager about quantities and location of the beans that are required for production schedules. Because our schedules are linked to the warehouse, our stock of coffee beans is automatically kept up to date with available products showing in their correct warehouse location.
"For the first time in ages I have time to set up a better quality control process, improve the production process and get to know my team better. We now sit together to sample the great coffee blends that we produced that week."