Credit Control Made Easier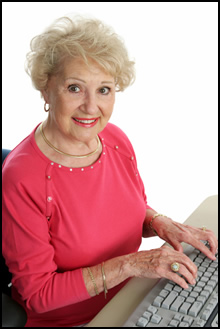 Before ...
"With the old finance system, when I called a customer I had to record it in a separate CRM system, that was Internet based. It meant that I had to have at least 2 systems open at once, and for some reason the customer codes never matched up.
"I spent so much time tracking the calls, and reporting these to the sales and warehouse departments to chase individual errors that I only got through half of the calls I needed to in the early part of the month. That put more pressure on me."
... And After
"The new system provides CRM functionality that means I can record calls directly into the same system that I'm working from for the debtors ledger.
"Because it's a fully joined up system I have records of all the dispatch notes, customer purchase orders and any contact we have had for each sale, so I can quickly work through any query raised during the call.
"The customers are querying less now as they know that I have all the information on screen in front of me. It's a little of us being right and a little of them knowing they can no longer send us off on wild goose chases!
"Now that I can deal with all of the customer queries, and make sure they are sorted from start to finish, the excuses for non-payment of invoices have dropped off almost entirely.
"With the SAP Business One system, I don't have to send out reminder letters, or diarise phone calls, as most of it's automated to do so after a set time, and my calls are scheduled, so Naz and Alan aren't chasing me to see who I am supposed to be calling. Sometimes customers do still give me the runaround, but now it feels that the systems are on my side, not theirs!"